Why You're Finally Going to Warm to LED
Posted April 12, 2017 by Natalie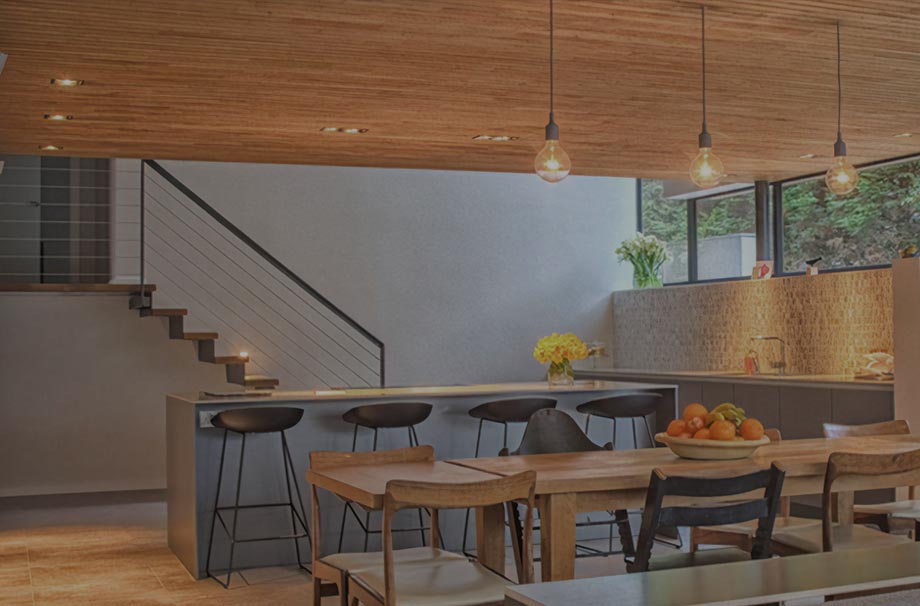 Mmm… that's cosy | Extra warm 2700K LED lamps.
If you're still reeling from the replacement of the traditional incandescent lamp by its fresher younger cousin, the energy-saving bulb, prepare to have your mind blown all over again. Now, there's an even newer kid on the block that seems to have it all – a heady combination of devastating halogen good looks and winning LED personality. So who is this intriguing newcomer? Well it goes by the name of 'dim-to-warm LED' and it's about to rock your world.
But LEDs already rock my world…
Yes, in the past ten years or so since their arrival onto the mainstream lighting scene, LEDs have demonstrated amazing advantages in comparison with not only traditional incandescent bulbs but with their energy-saving halogen and CFL siblings too. Learn everything you need to know about LEDs here, or just scan this quick summary:
LEDs last longer – up to 50,000 hours compared with up to 2,000 for incandescent, up to 4,000 for halogen and up to 20,000 for CFL (Compact Fluorescent Lamps)
They don't waste as much energy through heat loss, so it takes less wattage to power the same amount of lumens (a measurement of bulb brightness)
Any heat they do produce is removed through their heat sinks
They don't contain toxic materials, such as the lead and mercury found in incandescent and CFL lights respectively.
And all these great features make for some brilliant benefits:
They're cheaper to run and, as lighting can account for up to 20% of the total energy consumption in commercial and residential environments, this can amount to a huge cost saving
They're more eco-friendly and energy-efficient – they use up to 90% less energy than traditional incandescent bulbs
They're safer to use and dispose of.
So, why do we need a new type of LED then?
Having said all that, some people still give LEDs the cold shoulder. Thinking about the light they emit can conjure images of sterile environments, in stark contrast to the warmer atmospheres that are often preferred within the hospitality industry and around the home, for instance. If you're not quite ready to swap to LED yet, it may be because you too find its dimming functionality just doesn't have the same quality as incandescent and halogen bulbs. The reason for this is that their CCT (correlated colour temperature) remains the same, which means that their white light colour is retained no matter how dim or bright they are. In contrast, the CCT of halogen and incandescent lamps actually reduces as they dim, giving off that cosy yellowish glow that signals warmth, relaxation and comfort.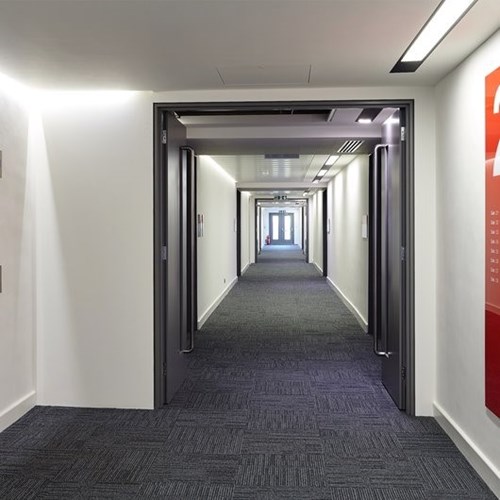 Too sterile? Cool white 4000K LED lamps.
The light colour temperature of a lamp is measured in K (Kelvins) and as a rule the higher the number, the cooler, whiter and bluer the light appears. Until fairly recently the lowest light colour temperature that most LEDs could reach was 2700K, and when you compare this with candlelight (1500K) you can see where the problem lies. Have a look at our table below for a helpful visual aid to the Kelvin spectrum. This lack of warmth and ambience is the main reason why many homeowners, bars and restaurants have chosen not to replace their halogen bulbs with LEDs. Until, that is, our friend dim-to-warm entered the scene.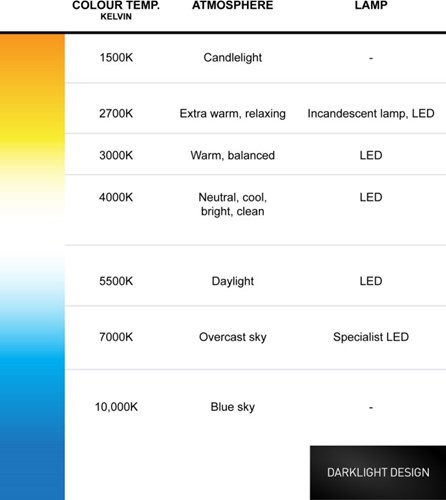 Colour temperature in Kelvins alongside the atmosphere it creates and the lamps that produce it.
So, 'dim-to-warm', tell us a bit about yourself
In development for a while, but only fairly recently introduced to the European and residential markets, the new dim-to-warm LEDs behave more like halogen and traditional bulbs when dimmed. This is achieved by adding either red or amber LEDs to the lamp alongside the usual white LEDs. A dual-channel driver is then used to control each separate string of LEDs; when the overall drive current is lowered, the energy provided to the white channel is reduced and the energy provided to the red or amber LEDs is proportionally increased. The result is that the CCT of the dim-to-warm LEDs is able to reduce smoothly to around 1800K, a feature that's always been lacking in CFLs (and a constant source of embarrassment to them).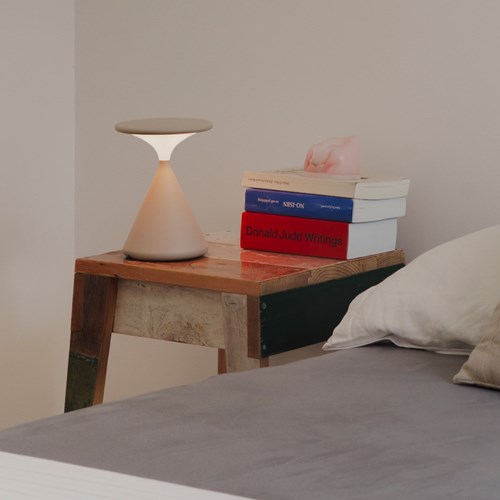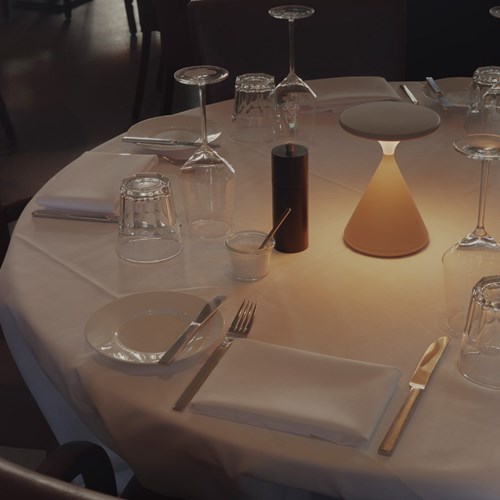 The Tobias Grau Salt and Pepper Portable Table Lamp shows just how romantic LED can be.

So there you have it – it's now possible to have the best of both worlds: aesthetically pleasing ambient lighting that doesn't cost the earth, figuratively or literally. Which just goes to show that, nowadays, it's not so dim to warm to LED. We think you'll also be ecstatic to know that, here at Darklight Design, we'll very shortly be introducing our own range of dim-to-warm LED downlights. (Bet you didn't see that one coming, eh?). If you'd like to speak to us about it, or anything else, just give us a call on 01189 882294 or pop us over an email to sales@darklightdesign.com.
As always, thanks for reading and if you have any comments just let us know.
The DD Team.
---
---